Many cams are utilized to give our twitch viewers as many viewing options as possible. Currently, the best camera has been the Hikvision Point-Tilt-Zoom model DS-2DE2A404IW-DE3 2.8MM PTZ. All of the cameras used across the four twitch channels are Hikvision branded. We have tried other cameras. None have delivered as well in picture quality and durability.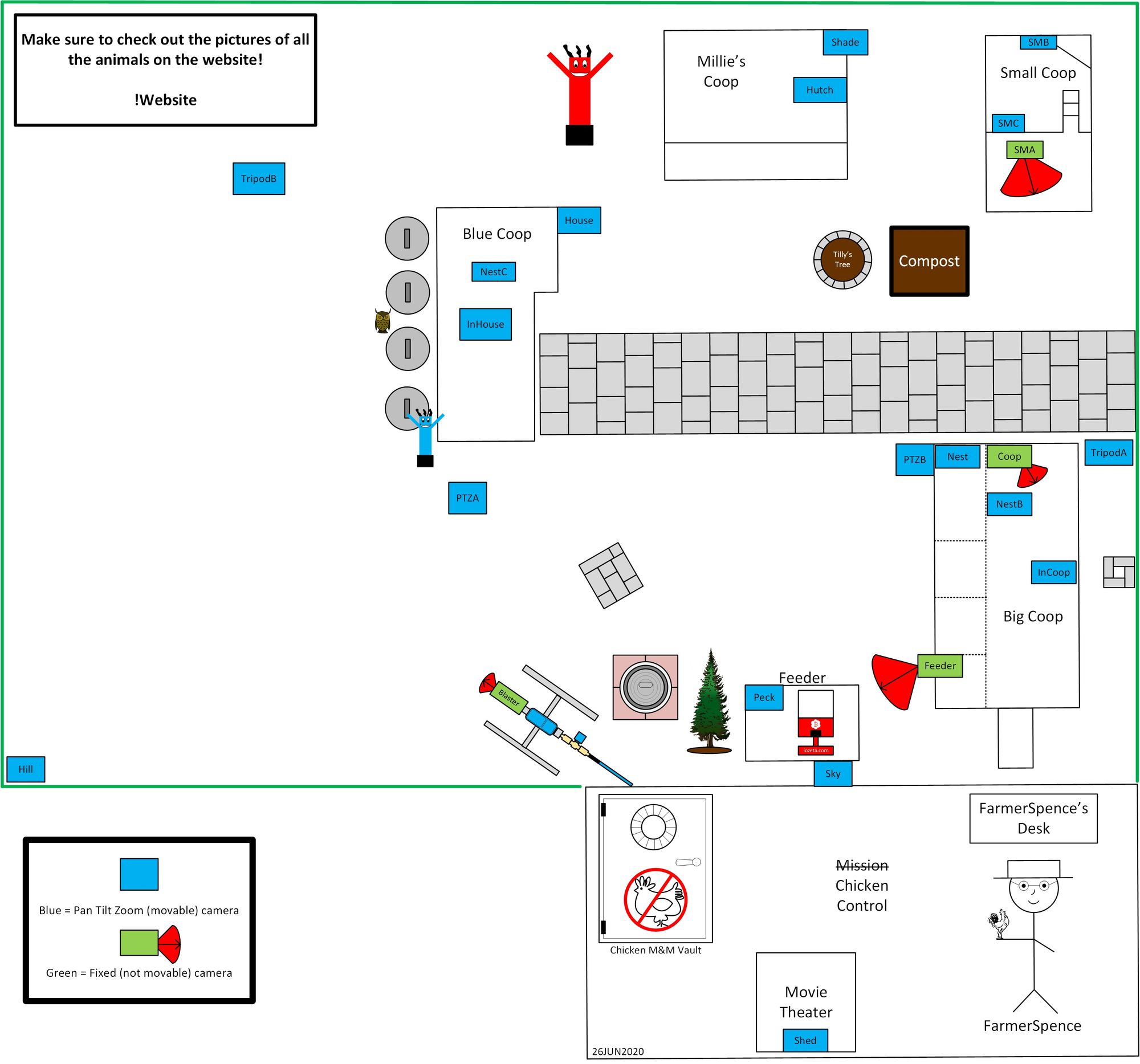 Hardware
Feeder & TriA: DS-2CD2042WD-I 4mm.
Main Coop & Peck: DS-2CD2142FWD-I 2.8mm.
Hutch: DS-2CD2442FWD-IW 2.8mm.
Sm.Coop: DS-2CD2542FWD-IS 2.8mm.
PTZA: DS-2DE3304W-DE 2.8mm.
InHouse(ih), PTZB, Shade, InCoop(ic), Nest, NestB, Sky: DS-2DE2A404IW-DE3 2.8MM.
Mics: Marantz Professional MPM-1000
Feel free to ask for more details in the twitch chat.